1 post • Halaman 1 dari 1
Coronavirus: Views reflect underlying attitudes to governments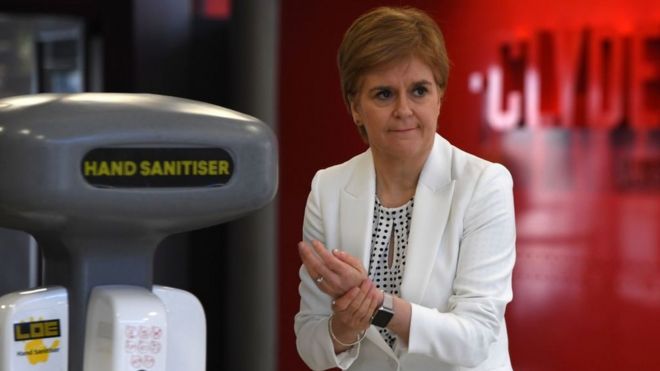 The difference in how well the UK and Scottish governments are thought to have handled the coronavirus crisis
is remarkable.
After all, they have both faced very similar criticisms, including too little PPE, too little testing and too
little care and attention to the needs of care homes.
Yet according to Ipsos Mori's research for BBC Scotland released on Tuesday, 82% of Scots think that
Nicola Sturgeon has handled the crisis well, while almost as many (78%) say the same of the Scottish
government as a whole.
In contrast, only just over one in three (34%) believe that the UK government has handled matters well,
while even fewer say the same of Boris Johnson (30%).
Why the difference?
The survey was undertaken before the row about Dominic Cummings' journey to Durham broke out over
the weekend. So the views people expressed about the UK government's handling do not have anything
to do with that.
In part, the explanation lies in long standing differences in attitudes towards the two governments.
Ever since the advent of devolution, voters in Scotland have been inclined to evaluate the Scottish
government more highly than its counterpart in London, whatever the issue at stake.
There are still more details of this story. Follow here. :
slotxo
---
1 post • Halaman 1 dari 1
Siapa yang online
Pengguna yang berada di forum ini: Tidak ada pengguna yang terdaftar dan 1 tamu